White Chocolate Macadamia Nut Monsters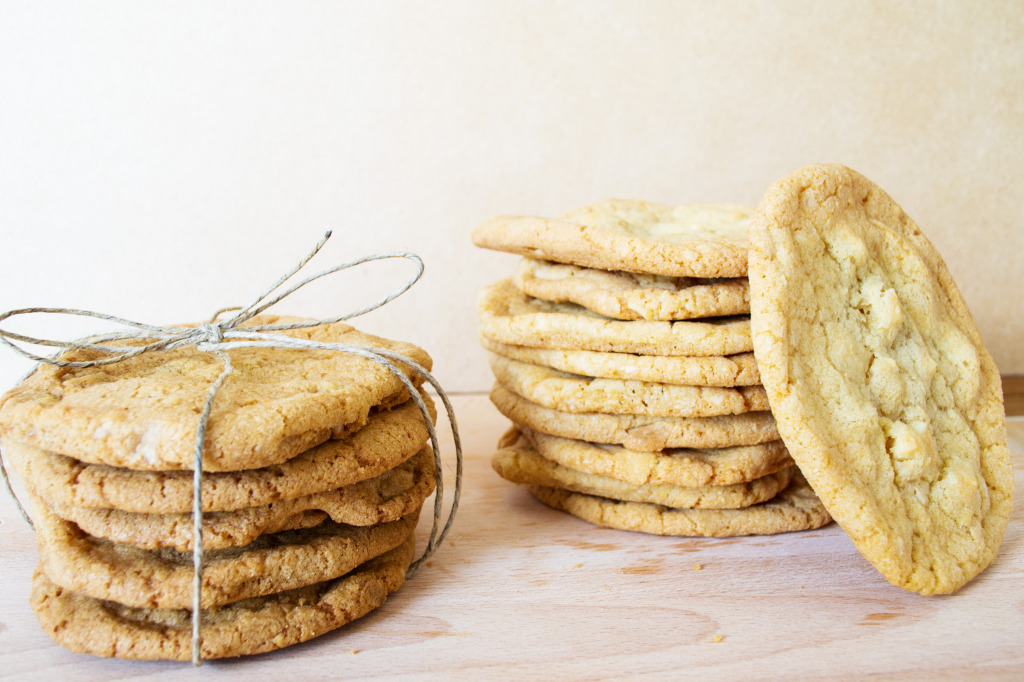 Source:
www.sanpasqualskitchen.com
2½ sticks butter
1⅓ cups sugar
⅔ cup packed brown sugar
2 large eggs
½ tsp vanilla
2½ cups all-purpose flour
1 tsp baking soda
⅛ tsp salt
1 cup macadamia nuts, lightly chopped
1 cup white chocolate, coarsely chopped
Preheat oven to 325º.
Beat butter, sugar and brown sugar on medium speed until very fluffy and well blended.
Beat in eggs, one at a time.
Stir in flour, baking soda and salt until just combined.
Stir in macadamia nuts and white chocolate.
Using ⅓ cup for each monster, drop the dough onto the baking sheets, spacing about 3 inches apart.
Bake 1 baking sheet at a time for 20 to 25 minutes until edges are golden brown.
Move the baking sheet to a rack and let sit until cookies are slightly firm then transfer cookies to the rack to cool.
Recipe by
San Pasqual's Kitchen
at https://sanpasqualskitchen.com/white-chocolate-macadamia-nut-monsters/